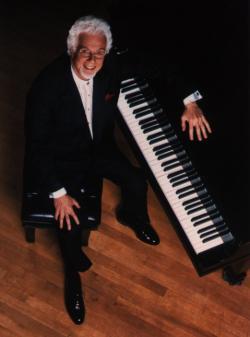 Nobody Plays the Piano like Peter Nero!
Peter Nero is the music industry's consummate example of staying power, receiving his first GRAMMY Award 56 years ago. He followed that up with another GRAMMY Award and 10 nominations. He has recorded over 70 albums and written over 600 arrangements for piano/orchestra. Peter recently worked on music for a younger generation of music lovers as Peter appeared on the recent Rod Stewart CD, As Time Goes By…The Great American Songbook, Volume II.
Each season Peter appears in a variety of settings including multiple engagements with symphonies across the nation as well as trio/duo gigs.
Business Management:
Hans Lukmano
Finger Prince, Inc.
Email: hanslukmano@peternero.com